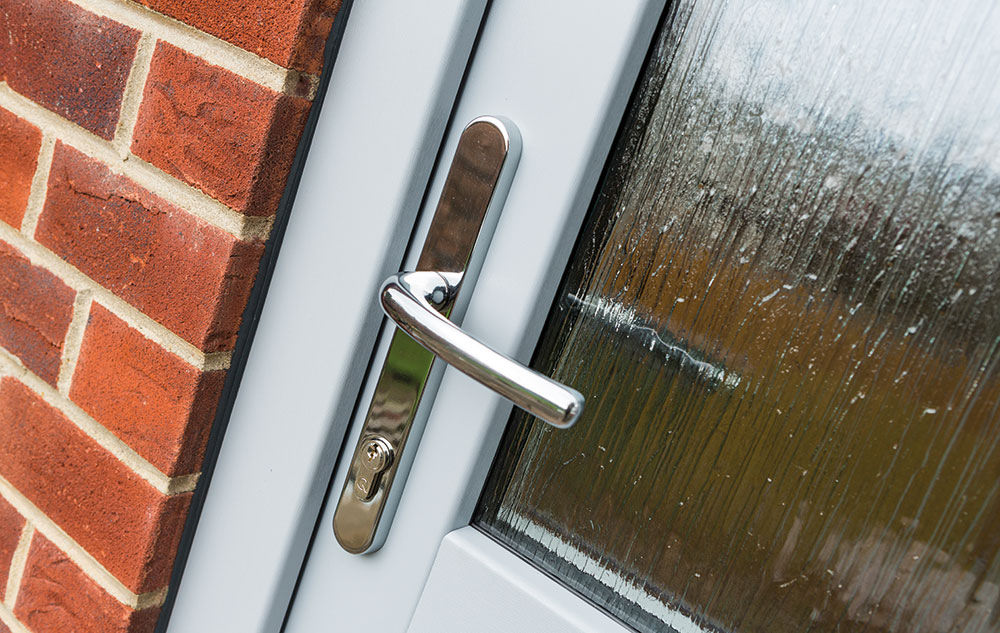 Increase the Style of Your Romford Home with Stunning uPVC Doors
uPVC doors are a great choice for Romford home improvements as they can enhance your property in many ways. You can choose from front doors, back doors and sliding doors, all designed to add style and performance to your home.
Here at Opus Windows, we offer an incredible range of uPVC doors that offer the most impressive standards of quality. Our installations are exceptional too, as our experienced team strive for perfection in every job they undertake.
Our uPVC doors in Romford simply offer more for your proeprty. Read on to find out more.
Incredible Energy Efficiency
One of the countless benefits of uPVC doors is the incredible energy efficiency they provide for your home. They are crafted from high grade uPVC using innovative technology to create a superb thermal barrier, protecting your home from the cold.
Each door is crafted with air-tight seals so that heat loss is minimised and cold air is blocked outside. You will feel warm and cosy within your Romford home, yet the real evidence of this brilliant thermal performance lies in your energy bills.
As your home stays warmer for longer, you will find that you need to use your heating less often. Less heating results in reduced energy bills, making uPVC doors a cost effective home improvement.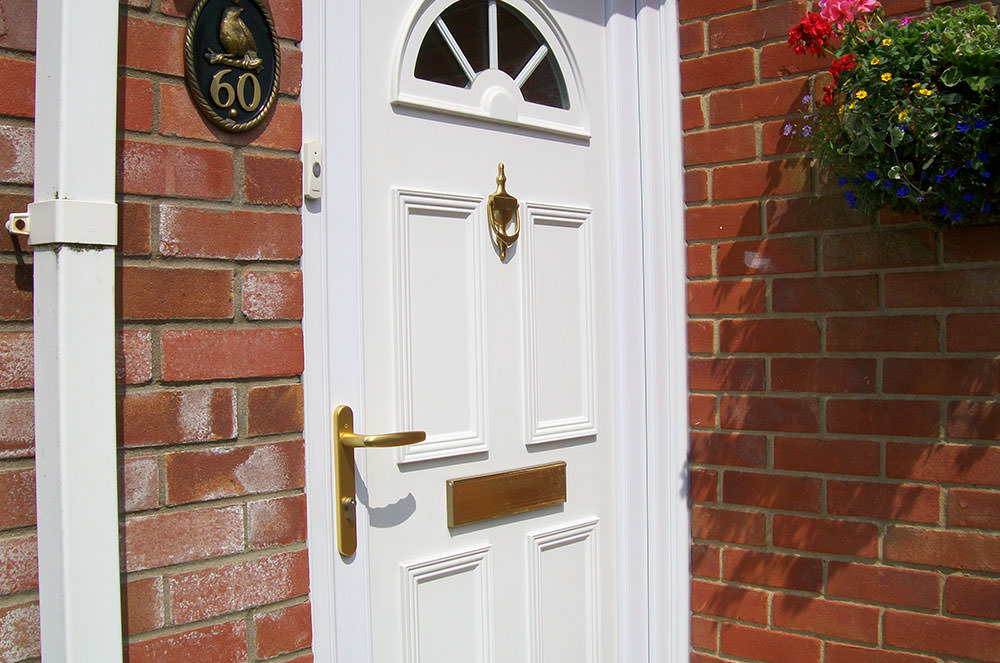 Superior Security with uPVC Doors in Romford
Our uPVC doors are exceptional when it comes to security. We are all aware that any entrance to your property needs to be secure, and with our doors, you will benefit from a level of security that exceeds expectations.
Your Romford home will be safe and secure thanks to the reinforced uPVC profiles and state of the art multipoint locking systems that are fitted to our doors as standard features.
Here at Opus Windows, our customers' safety is our priority, so our uPVC doors are internally beaded and they feature the very latest innovations to ensure that your Romford home is secure.
Stylish uPVC Doors to Suit All Romford Homes
uPVC doors are one of the most stylish home improvements that you can choose for your Romford home. Whether you are looking for a front door, back door, or even a stunning sliding door, we are sure to have a uPVC door to meet your needs.
All of our doors are fully customisable, from the uPVC profile, which comes in a variety of colours or woodgrain foils as well as standard white, to the glazing, the hardware and the accessories. Each door is crafted to suit your tastes and to reflect the style of your Romford home.
Take a look at our uPVC door styles below and find the perfect match for your Romford home improvements.
Composite Doors
Our composite doors from Eurocell are a superb combination of the beauty of timber combined with the performance of uPVC. They are a fantastic choice for superior security and weather proofing, as well as a stunning option for your front door.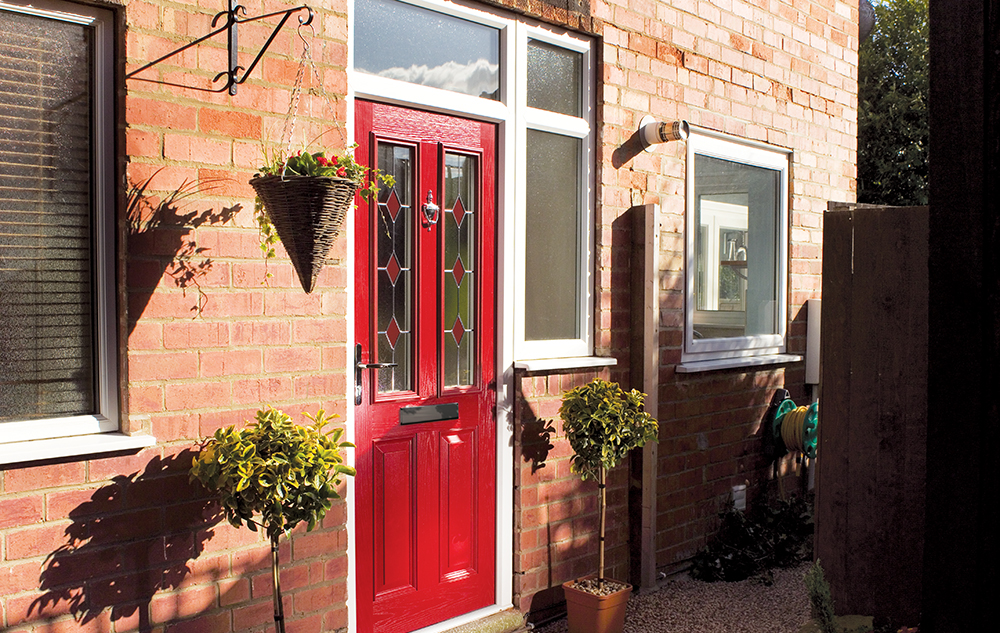 uPVC Doors
Great as front doors and back doors, our uPVC doors come in a wide variety of styles to complement your home and your personality. They are sturdy and robust, offering many years of beauty and performance. uPVC doors are one of our most popular Romford home improvements.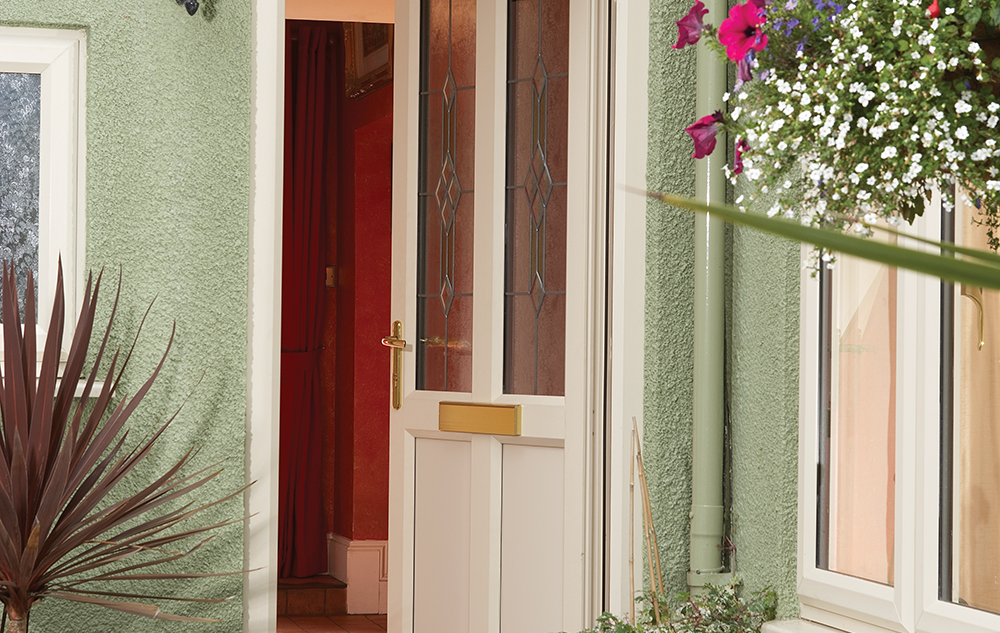 uPVC Stable Doors
Offering the unique combination of traditional appearance and modern technology, our uPVC stable doors are a charming addition for any home. They create an entrance which oozes character and also provides safe ventilation, protecting your children and pets.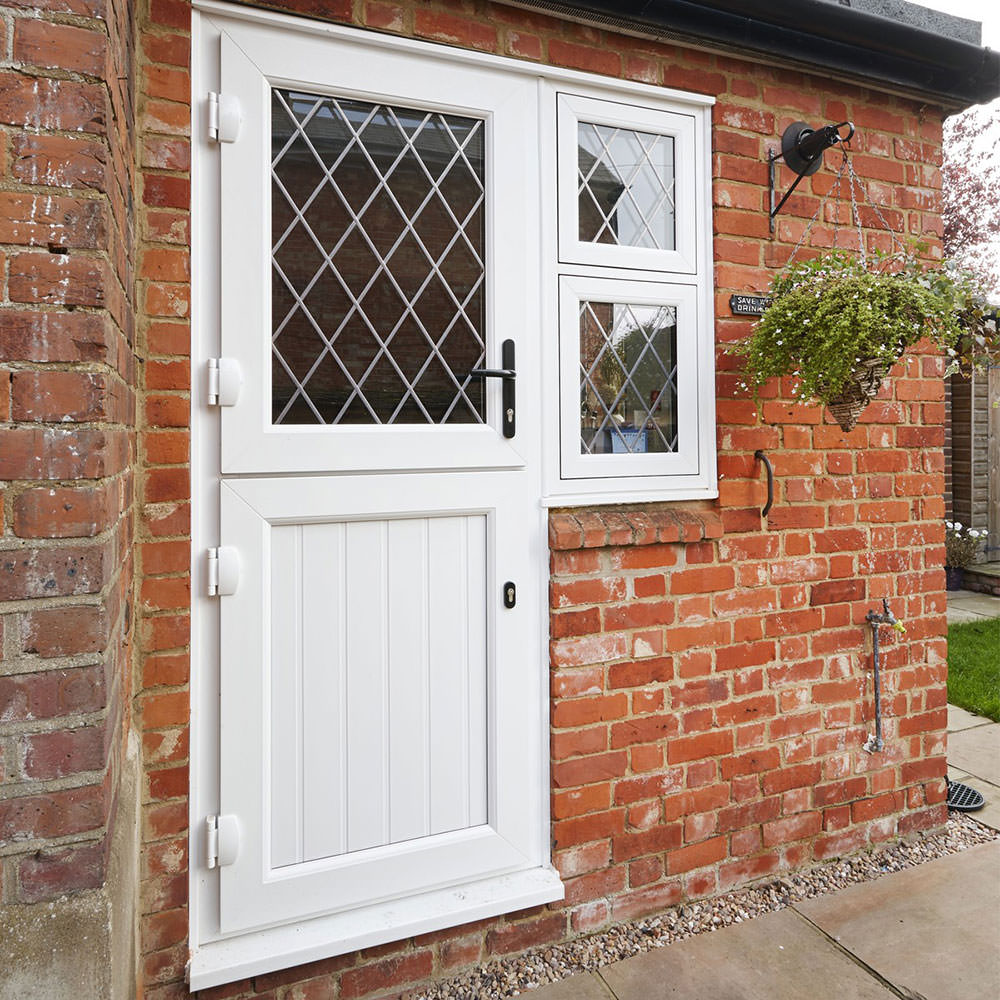 uPVC French Doors
For ultimate elegance, nothing quite achieves the standards of our uPVC French doors. These versatile doors are brilliant as they can be adapted to work in almost any space. They are great for stylish entrances to gardens and can also work for balconies, especially Juliet balconies.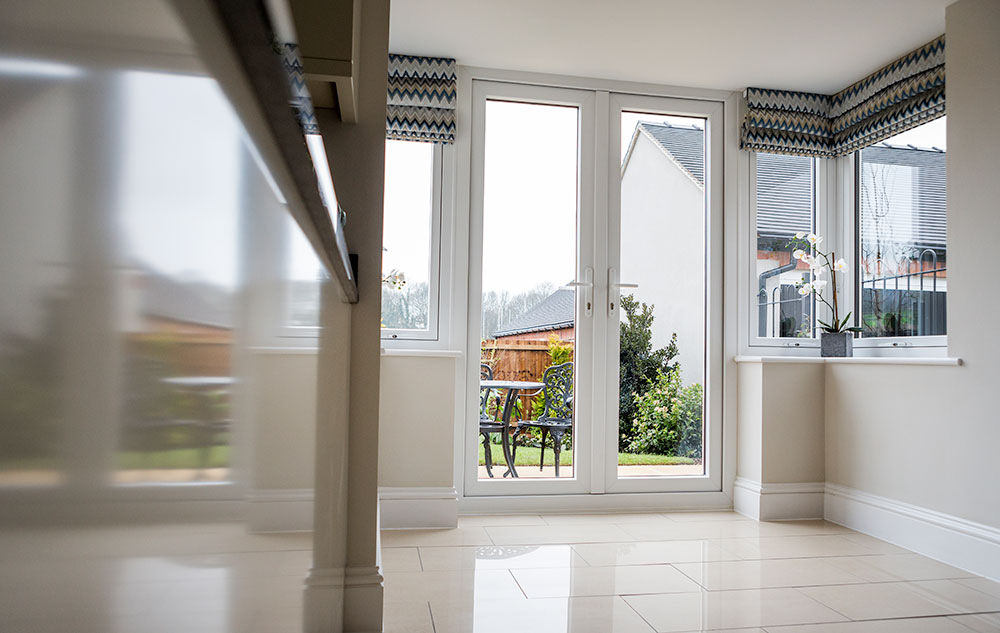 uPVC Patio Doors
Patio doors are still one of Romford's most sought after options for creating a practical and yet stunning entrance to your garden. Our uPVC patio doors incorporate all the latest innovations to ensure complete security and long term performance.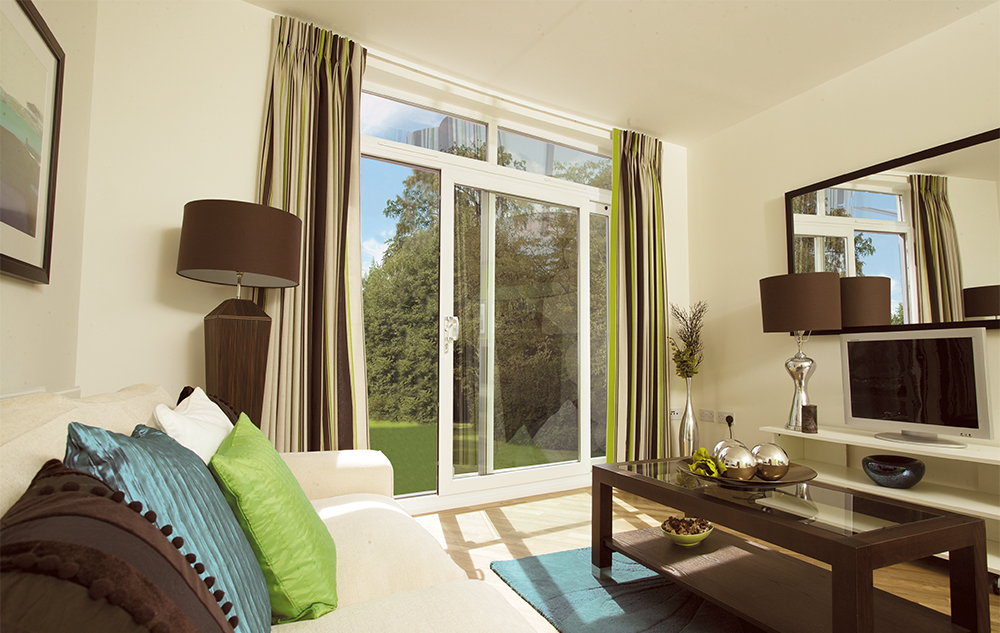 uPVC Bi-Fold Doors
The double glazing industry has been revolutionised by the uPVC bi-fold door. It creates an exquisite entrance to your garden, making the most of the space you have, and creating an amazing visual impact. Create an incredible home improvement that will benefit you in countless ways when you choose uPVC bi-folding doors.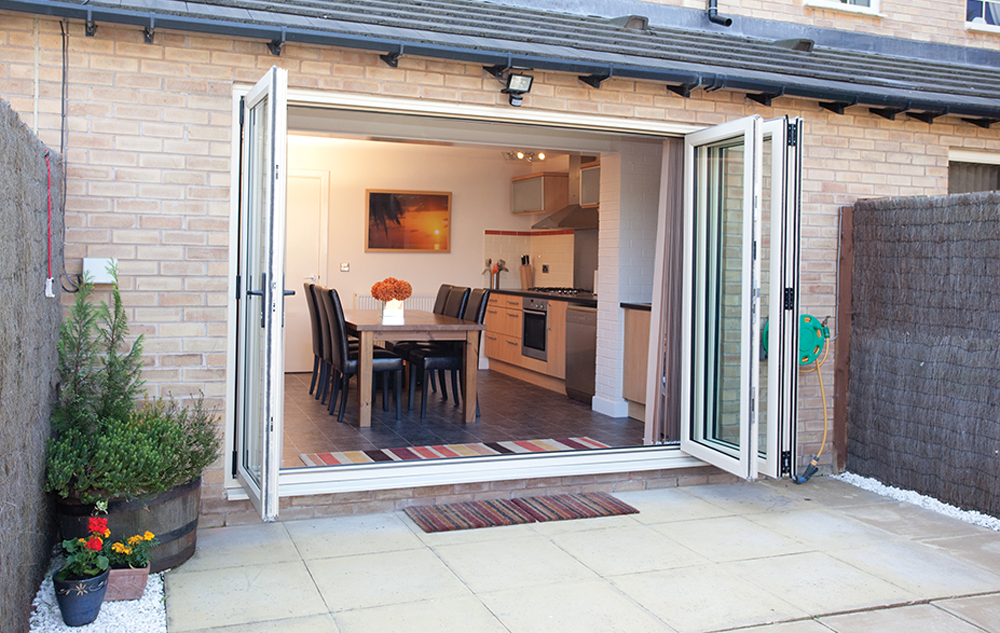 uPVC Doors Prices, Romford
We have a highly trained team ready and waiting to help you with your Romford home improvements. Find out more about our range by contacting us or get an instant online quote for tailored uPVC doors prices.